Better Hearing and Speech Awards
May is Better Hearing and Speech Month.
The Nebraska Speech-Language-Hearing Association (NSLHA) is pleased to recognize the following Better Hearing and Speech Month Award Recipients. They will be recognized at NSLHA's Fall Convention on September 17, 2020.
2020 Better Hearing and Speech Recipients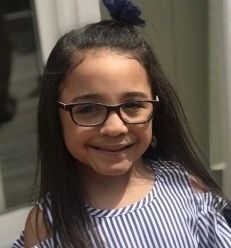 Layla Archie
Layla was diagnosed with CHARGE syndrome when she was born. Doctors told her parents it was likely that she would not walk, talk or be able to learn She had a cleft lip/palate, heart defect, colobomas of her eyes affecting her vision and a severe conductive hearing loss on the right and moderate sensorineural hearing loss on the left caused by bilateral middle and inner ear anomalies, including dysplastic cochlea, dysmorphic vestibules, absent semicircular canals, dysplastic middle ear ossicles and enlarged right vestibular aqueduct. With all of these challenges, Layla would not be expected to walk with good balance, talk or hear well.
Layla receives speech therapy at her elementary school, which has a strong deaf and hard of hearing program. She has an implanted Oticon Medical Ponto, which is an osseointegrated device that transmits sound to her inner ear via bone conduction. She wears a traditional hearing aid on the left side. Layla's speech is easy to understand, but she is still working on articulation.
She is very quick to let her parents know if her "BAHA" isn't working and is frustrated when she can't hear. Layla advocates for herself. She is a very 'independent' young lady. And she will let you know very quickly if she needs or wants something changed with her hearing devices.
Layla's parents have advocated for their daughter from the day she was born. They did not accept that was not going to walk or talk and made sure she was provided opportunities via OT/PT and Speech Therapy to achieve the goals set for her.
Layla and her parents are perfect examples of how advocating for services can change a life. If Layla's parents had accepted the doctors predictions about her future, and not sought out second opinions and made sure she got to her therapy appointments, she would not be who she is today. Layla works hard and lives life to the fullest. She is a bundle of energy!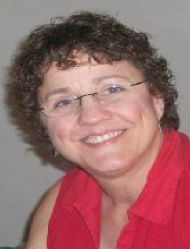 Pam Talbot
Pam presents with a moderate-severe mixed dysarthria. She currently communicates in short sentences and phrases with mild-moderate wording finding issues and apraxia of speech.
Pam is a trooper! She has been an active participant in speech therapy since her onset in November 2012. She participated in inpatient therapy, followed by rehabilitation and outpatient therapy.
Pam has a very positive attitude and perseverance to improve her communication skills. She works hard in the therapy room, but practices at home as well. She's every therapist's dream client. Pam requests all therapy lists, takes them home and actually practices. She's like the Energizer bunny. She keeps on going. Pam is a true inspiration. Pam also attends the UNO Reach Out Group for community members. She has been a long-time participant in that group as well. She welcomes new members, making them feel appreciated and welcome. In short, she is a wonderful human being who happens to have a communication disorder.