Nebraska Speech-Language-Hearing Association Fall Convention 2014 | Exhibitor/Sponsor Registration
Thursday, September 25, 2014 2:00 pm - Friday, September 26, 2014 7:00 pm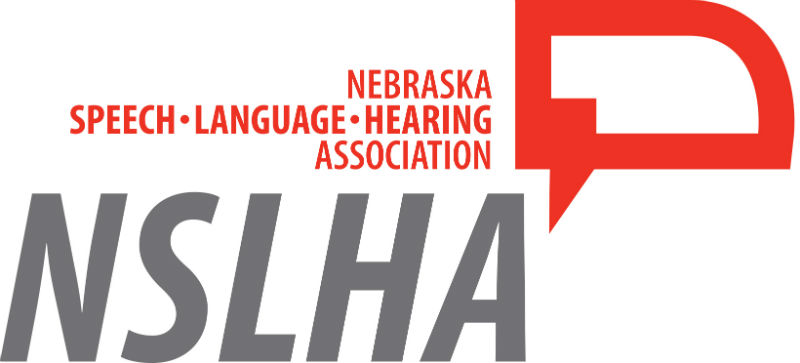 Location:
Cornhusker Marriott | 333 S. 13th Street | Lincoln, NE 68508
Description:
Top 5 Reasons to Participate
1. Connect with Nebraska's audiologists and speech pathologists.
2. Conduct business with current and prospective customers.
3. Learn about current and emerging trends, challenges and opportunities impacting Nebraska's audiology and speech pathology profession.
4. Showcase your products and services, and discuss how you can support the needs of audiologists and speech pathologists.
5. Gain additional exposure and recognition through support of NSLHA's members and the industry.

Exhibit Only Time
Thursday, September 25, 2014
4:00–7:00 pm
Exhibitors are invited to set up their tables any time on Thursday, September 25th, after 2:00 p.m. Tear-down is immediately following the conclusion of the auction.

Exhibit Shipping Information
You may ship your exhibit display and materials to arrive any time after September 22, 2014 to: Cornhusker Marriott, 333 S. 13th St., Lincoln, NE 68508. On your packages, please write: NSLHA Fall Convention, Number 1 of 1 (if sending one package) or 1 of 4, 2 of 4, etc. (if sending multiple packages). When you arrive at the Cornhusker Marriott, please go to the front desk to pick up your shipment. The Cornhusker Marriott does not ship items from the hotel. Please contact your shipping company directly to schedule a pick-up of your items.

Offer Continuing Education Credit for Attendees at Your Exhibit Table
NSLHA would like exhibitors to provide continuing education credit for attendees from 4:00-7:00 p.m. at their exhibit table on Thursday, September 25, 2014. In order for the American Speech-Language-Hearing Association to approve CEUs, learning objectives were due July 1, 2014. If you are planning to offer CEUs, please deliver a brief presentation to attendees at your exhibit table.

Learning Outcomes (must be written in past tense)
1.
2.
3.
4.
5.
6.

Convention Education
If you would like to attend the convention and receive CEUs for the sessions offered, please register separately as an attendee for the convention.

Hotel Reservation Information
Cornhusker Marriott
333 South 13th Street
Lincoln, NE 68508
Phone: 866-706-7706
Group Rate: $104

Deadline for NSLHA Convention Group Rate: September 3, 2014
When calling the hotel, please ask for the NSLHA event rate.